Dual Action Cleanse

Review
Rated:
7.75

out of

10


by

FastWeightLoss.com
Dual Action Cleanse is a diet supplement that has multiple health benefits. It is one of the most popular colon cleansing products available on the market. Digestive and bowel problems can leave a person feeling fatigued and sluggish. Society has put great stress on being healthy. This supplement not only aids in managing weight, but also helps to increase energy and alertness. The product is effective in flushing toxins from the body and colon. When these toxins are removed, the body functions optimally, leaving users feeling refreshed and revived.
Dual Action Cleanse Ingredients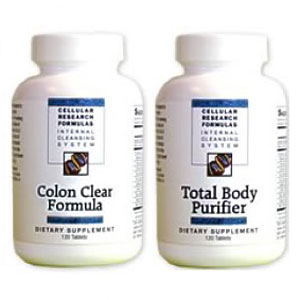 The Dual Action Cleanse kit comes with two pills, a total body purifier and a Colon Clear formula. Colon Clear contains various active ingredients. These include alfalfa, psyllium, oat bran and lactobacillus acidophilus. These ingredients combine to provide optimal results in eliminating toxins that have built up in the colon. The pills also contain a variety of herbs and vitamins to promote better health. These include lemon peel, mint leaf, apple powder and turnip. These ingredients aid in digestion and enhances circulation. The body purifier contains 33 herbs. The herbs are known to support health in the liver, the digestive tract and increases blood purification.
Dual Action Benefits
This powerful herbal formula has many benefits aside from the obvious colon health. Aside from assisting the body in detoxification, the pills stimulate a healthy circulatory system and digestive system. When the detoxification process begins, users will notice a significant difference within the first week. Increased energy and reduction of bloating are the two most common changes people notice. People who suffer from gas problems and bowel irregularity will benefit from Dual Action Cleanse. The pills help to relieve and decrease bloating.
Buy Dual Action
Dual Action Cleanse is available in three different packages. Ranging in price, the kits include the basic cleanse kit with the total body purifier and colon clear. The next kit contains the same pills but includes an auto-ship program where a new kit will be sent every 60 days. The other kit is the maximizer kit. This contains the colon clear, total body purifier, essential health oil, energy burst and a fiber compensator. The kits begin at $79.90 and range to $129.80. If Dual Action Cleanse is ordered directly from the website, they offer a free shipping for life incentive to those who enroll in the auto-ship option.
Does Dual Action Work?
Though popular, Dual Action Cleanse is not the most effective product on the market. It results in very little, if any, weight loss. Users have reported that the effects are marginal. There is a slight reduction in bloat and gas, but the end results have some customers switching to other brands. The product does aid in colon cleansing, but does not support the total body detoxification as advertised. The high cost and minimal results of Dual Action Cleanse has customers comparing this product with others before beginning a cleansing routine.
Excellent
Very Good
Good
Fair
Poor
Top Colon Cleansers
Rank
Product
Photo
Effectiveness
Safety
Total Score / Learn More

1

Core Cleanse
9.50
Learn More

2

Bowtrol
8.75
Learn More

3

Dual Action Cleanse
7.75
Learn More
#1 Weight Loss Recommendation
Burn Fat & Lose Inches Off Your Waist Now
Keto XS is the keto diet pill you need to take your weight loss to the next level. You'll have tons of energy, the fat will melt away from your waistline, and you will feel mentally sharper than you would on a typical calorie restriction diet. Keto XS fuels your body with pure fat-derived ketones to help your body learn how to burn fat for fuel and develop a leaner, better looking physique!