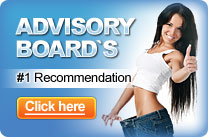 Orovo

Review
Rated:
5.5

out of

10


by

FastWeightLoss.com
Orovo offers several products that claim to be effective weight loss supplements. Orovo X-Treme Super Charged is the product that Orovo promotes as supposedly having the most powerful ingredients of all the products in the Orovo product line. Orovo claims that it is so effective that it costs over $100 to manufacture. Orovo X-Treme claims to transform the body, by detoxifying and cleansing the system.
Orovo weight loss
Orovo created an ingredient they call SuperFoods which is a blend of different herbs, that they claim makes every cell work at peak performance. It supposedly has eight energy enhancers that help the body burn calories and improve stamina and energy. Orovo also claims that they added five fat burning ingredients that make it the strongest weight-loss product to hit the market. That's a big claim that's not been proven. Orovo concept is to increase the body temperature, so the pounds melt away. They claim that the ingredients target fat and that no muscle mass is lost in the process. Orovo claims that anyone who uses Orovo X-Treme will supposedly look and feel younger and will have more energy and stamina and less fat.
Orovo ingredients
Vitamin B6
Vitamin B12
Green Tea 150mg
Alpha Lipoic Acid 75mg
DMAE 75mg
Idebenone 25mg
The SuperFood Blend Includes:
Barley, Acai, Cayenne Pepper, Buckwheat, Flaxseed, Alfalfa Sprout, Lactobacillus Acidophilus, Soy Isoflavones, Garlic and Wheatgrass
Orovo cost
The retail price for a bottle of Orovo is $199.99.
Orovo free trial
There are no free trials offered on the company website.
Does Orovo work?
Orovo X-Treme does have some ingredients that can make an impact on the body in some way. Idebenone was one of the first ingredients used in Botox. Green tea is used in different herbal supplements, which are sold to treat anything from headaches to depression to lowering cholesterol. DMAE is called a face lift in a jar because it helps reduce facial sagging and may help in memory loss. The SuperFood blend has a mixture of herbs that are known for different healing qualities. Orovo X-Treme claims to have some ingredient that will give the body a complete makeover in terms of weight, facial appearance and strength. Most of the reviews written about Orovo X-Treme say it is a potent blend of ingredients and a doctor should be consulted before using it. Some of the feedback says it's too expensive and no guarantee was offered. Some say that Orovo X-Treme may be better at superficial weight loss, rather than long term fat reduction and a healthy lifestyle.
Orovo Alternatives
Excellent
Very Good
Good
Fair
Poor
Top Fat Burners
Rank
Price
Product
Energy Level
Weight Loss
Total Score / Learn More
1

$49.99

10.00
Learn More
2

$29.95

10.00
Learn More
3

$49.95

9.75
Learn More
4

$49.95

9.75
Learn More
5

$49.95

9.5
Learn More
#1 Weight Loss Recommendation
Burn Fat & Lose Inches Off Your Waist Now
Keto XS is the keto diet pill you need to take your weight loss to the next level. You'll have tons of energy, the fat will melt away from your waistline, and you will feel mentally sharper than you would on a typical calorie restriction diet. Keto XS fuels your body with pure fat-derived ketones to help your body learn how to burn fat for fuel and develop a leaner, better looking physique!