Didrex

Review
Rated:
5.9

out of

10


by

FastWeightLoss.com
Didrex is a Sympathomimetic amine which stimulates the central nervous system and raises blood pressure. It is used to treat obesity by acting as an appetite suppressant. The main ingredient in Didrex is benzphetamine hydrochloride and it's not for everybody. People who have had a difficult time losing weight by dieting and exercising may try Didrex because it supposedly suppresses appetite and increases the energy level, by interacting with certain parts of the brain.
Didrex Review
Didrex is prescribed along with a restricted diet when the condition known as obesity exists. 25 to 50 mg of Didrex is taken one or three times a day. Didrex is chemically related to amphetamines and can be easily abused. Abusing Didrex can cause insomnia, personality changes, hyperactivity and in some cases psychosis. When Didrex is taken as prescribed, a patient may experience high blood pressure, dizziness, sweating, headache, dry mouth, nausea, diarrhea and other allergic reactions. Driving a car or operate heavy machinery while taking Didrex is not recommended, due to its side effects. It can only be taken for a few weeks at a time, because it can be addictive.
Didrex Ingredients
Benzphetamine Hydrochloride
Calcium Stearate
Corn Starch
Erythrosine Sodium
FD & C Yellow # 6
Lactose
Povidone
Sorbitol
Didrex Cost
A bottle of 30 pills costs $55.55. Each pill is 50 mg. A bottle of 60 pills is $105.55
Didrex Free Trial
No free trials are offered on the company website at this time.
Does Didrex Work?
Didrex is a powerful anorectic that is prescribed by doctors for short term weight loss in people who are seriously overweight. The side effects along with the possibility of addiction make this method of weight loss risky for anyone with other health issues and especially if there is a history of alcohol or drug addiction. Didrex does decrease the appetite, but offers no other health benefits. People supposedly have benefited from using Didrex, but it should only be used under doctor supervision.
Didrex is not the first choice for people who are interested in shedding some unwanted pounds, there are other supplements that have fewer side effects and are easier to use.
Didrex Alternatives
Excellent
Very Good
Good
Fair
Poor
Top Fat Burners
Rank
Price
Product
Energy Level
Weight Loss
Total Score / Learn More
1

$49.95

10.00
Learn More
2

$49.95

9.75
Learn More
3

$49.95

9.75
Learn More
4

$49.95

8.75
Learn More
#1 Weight Loss Recommendation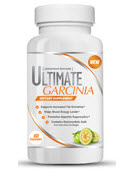 Burn Fat & Lose Inches Off Your Waist Now
Ultimate Garcinia harnesses the natural fat blocking potential of the garcinia cambogia fruit to accelerate your weight loss. Garcinia cambogia also suppresses your appetite, preventing food cravings and overeating. Ultimate Garcinia combines the power of garcinia cambogia with the fat burning power of chromium to maximize your weight loss. Check out our review to learn more about what this powerful multi-action fat blocker can do for you.