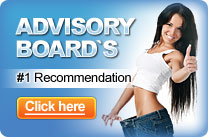 Hoodia Prime

Review
Rated:
5.9

out of

10


by

FastWeightLoss.com
Hoodia Prime is a dietary supplement and appetite suppressant made from 100% South African Hoodia. Offering the most effective dose of 1200mg per serving, Hoodia Prime controls or reduces weight through hunger reduction. It is made from Hoodia Gordonii, the only variety of the Hoodia plant shown to assist with weight loss.
Hoodia Prime Ingredients
Hoodia Prime is made from 100% pure South African Hoodia Gordonii. Though there are many varieties of the Hoodia plant that grow in the Kalahari Desert, the makers of Hoodia Prime claim that only Hoodia Gordonii has appetite suppressant properties. This is due to the P57 compound, found only in that particular variety of Hoodia. The capsule itself is 600mg of Hoodia Gordonii, with a recommended dosage of two capsules at a time.
Hoodia Prime Benefits
The manufacturers of Hoodia Prime make no outlandish claims. The product itself does not burn calories or assist in burning calories. There are no reports of improved hair quality or skin tone, increased energy levels, detoxification or reduction in bloating. The only thing that Hoodia Prime is designed to do is reduce appetite. Within one or two days of starting the Hoodia Prime plan, you should feel a noticeable reduction in your desire to eat. Obviously, the less you eat, the more weight you will lose. For some people, simply not eating is not as easy as it sounds. The active ingredient in Hoodia Prime works within the brain to trick it into think that you are full. With this aid, many people find it much easier to cut back on their food intake, as they do not feel the same amount of hunger they usually would.
Buy Hoodia Prime
Hoodia Prime can be purchased over the internet in bottles containing 60 capsules each. A single bottle of Hoodia Prime costs about $57.00. There are discounts for buying in bulk from websites. Two bottles are $48.50 each, three are $42 each, and if you buy four bottles at $32.83 each, you will receive two free bottles of Hoodia Prime capsules as well.
Does Hoodia Prime Work?
Containing only 100% pure Hoodia Gordonii, the appetite suppressant properties of Hoodia Prime seem to be effective. However, Hoodia Prime will not have the same results for everyone, and all Hoodia Prime does in reality is encourage less eating. While some people do need a helping hand with that feat, the true cost of Hoodia Prime should be considered. While at $57 a bottle, it does not seem more expensive than similar products, a bottle contains 60 capsules. The manufacturers of Hoodia Prime indicate that two capsules should be taken with each meal. Assuming that the average person eats three meals a day, that single bottle of Hoodia Prime will last no longer than ten days, increasing the cost of sticking with the product dramatically. Additionally, as Hoodia Prime relies on suppressing the appetite, extreme caution should be taken by those unused to healthy dieting to ensure that proper nutrition levels are maintained. While Hoodia Prime seems inexpensive and easy on the surface, a deeper look provokes several serious concerns.
Excellent
Very Good
Good
Fair
Poor
Top Fat Burners
Rank
Price
Product
Energy Level
Weight Loss
Total Score / Learn More
1

$49.99

10.00
Learn More
2

$29.95

10.00
Learn More
3

$49.95

9.75
Learn More
4

$49.95

9.75
Learn More
5

$49.95

9.5
Learn More
#1 Weight Loss Recommendation
Burn Fat & Lose Inches Off Your Waist Now
Keto XS is the keto diet pill you need to take your weight loss to the next level. You'll have tons of energy, the fat will melt away from your waistline, and you will feel mentally sharper than you would on a typical calorie restriction diet. Keto XS fuels your body with pure fat-derived ketones to help your body learn how to burn fat for fuel and develop a leaner, better looking physique!