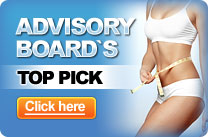 Phentermine

Review
Rated:
8.25

out of

10


by

FastWeightLoss.com
Phentermine or Oral Phentermine Hydrochloride belongs to the Sympathomimetic family of appetite suppressants and is used for short-term obesity relating to external factors, like too much food intake. Phentermine is used with an exercise, balanced diet and modified behavior routine. One capsule is usually taken two hours after breakfast to control the appetite.
Phentermine weight loss
Phentermine is the most common prescribed appetite suppressant, accounting for 50% of the prescriptions written to lose weight. Phentermine Resin was first approved by the FDA in 1959 to treat short term obesity. In the early 1970s Phentermine Hydrochloride was also approved to treat obesity caused by unhealthy diets. The drug is also sold under the brand names Lonamin and Adipex and is available as Phentermine, which is the generic medication. Phentermine stimulates the hypothalamus gland and affects neurotransmitters within the brain and suppresses appetite. The hypothalamus is the part of the brain that controls the nervous system and is responsible for body temperature, sleep cycles, appetite and other functions.
The average dosage of Phentermine is 30 mg. a day and should only be used for 6 to 12 weeks. In that period of time a healthy diet and exercise program, as well as a new attitude concerning food should be in place, so Phentermine is no longer needed. Some of the success of prescription Phentermine can be attributed to the fact that it is FDA approved and is less expensive than other prescribed medications. People who suffer from severe obesity usually get some results but in order to maintain the weight loss, an exercise plan, a new diet program and an understanding of how to think about food must be followed. Phentermine supposedly acts as a catalyst to develop a healthy lifestyle and is not a permanent solution to weight loss.
Phentermine ingredients
The active ingredient is Phentermine Hydrochloride. The inactive ingredients are: F D & C Blue# 1, methylcellulose, polyethylene glycol, starch, titanium dioxide, sucrose and invert sugar.
Phentermine cost
Phentermine can be purchased at several different price points without insurance. A bottle of 30 tablets can cost anywhere from $19 to almost $50 depending on the retail store. Each tablet is 30 mg.
Phentermine free trial
A free trial is not offered on the company website.
Does Phentermine work?
Phentermine used as a weight loss remedy, does have some success stories. Along with those stories are the side effects attributed to the use of the drug. Some of them are difficulty in breathing, chest pain, fainting, swelling of the face, tongue, lips or throat and confusion may be experienced while using Phentermine. Other symptoms like depression, drowsiness, high blood pressure, nervousness, irritability, blurred vision, confusion, diarrhea, dry mouth, dizziness and headaches may also be the result of Phentermine. Other issues like a skin rash, irregular heartbeat, stomach pain and nausea have also been attributed to this weight loss drug. It seems that it may help some people, but the side effects make it a difficult choice.
Phentermine alternatives
Excellent
Very Good
Good
Fair
Poor
Top Fat Burners
Rank
Price
Product
Energy Level
Weight Loss
Total Score / Learn More
1

$49.99

10.00
Learn More
2

$29.95

10.00
Learn More
3

$49.95

9.75
Learn More
4

$49.95

9.75
Learn More
5

$49.95

9.5
Learn More
#1 Weight Loss Recommendation
Burn Fat & Lose Inches Off Your Waist Now
Keto XS is the keto diet pill you need to take your weight loss to the next level. You'll have tons of energy, the fat will melt away from your waistline, and you will feel mentally sharper than you would on a typical calorie restriction diet. Keto XS fuels your body with pure fat-derived ketones to help your body learn how to burn fat for fuel and develop a leaner, better looking physique!