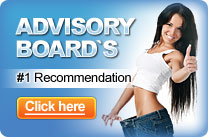 Acomplia

Review
Rated:
5.5

out of

10


by

FastWeightLoss.com
Acomplia or Rimonabant was developed by Sanofi-Aventis as an anti-obesity drug. The European Union approved it in 2006, but was not approved for the U.S. market where Rimonabant is known as Zimulti. Acomplia works by blocking CB1 receptors in the brain and in peripheral organs that are important in fat metabolism. CB1 receptors play an important role in regulating body weight, as well as controlling sugar and fat metabolism. Acomplia was the first in a class of therapeutic agents known as Cannabinoid-1 Receptor Blockers, which supposedly treat obesity effectively.
Acomplia diet pill
Acomplia is used to compliment a diet and exercise program that targets obese patients who have abnormal levels of fat in the blood and who have Type 2 Diabetes. Patients who develop a fatty build up around the waist supposedly benefit most from Acomplia. In clinical studies 20 mg of Acomplia supposedly has been able to reduce HDL-cholesterol and triglyceride levels, as well as reduce weight. Acomplia is known to cause nausea and vomiting, which forced about 19% of the patients in the study to stop using the drug. In 2008 the European Medicines Agency announced that Acomplia should be pulled from the market because of possible links to mental disorders. Sanofi-Aventis stopped all research on the drug in November of 2008, because of the psychiatric side effects reported by people all over Europe.
Acomplia ingredients
The active ingredient is Rimonabant.
Acomplia cost
Acomplia is not for sale now, but the original price for a four week supply was around $100.
Acomplia side effects
Some of the side effects include nausea, upset stomach, dizziness, depression, anxiety, stress and irritability.
Does Acomplia work?
Sanofi-Aventis had high hopes for Acomplia. It was approved for sale in Europe in 2006 and was waiting approval in the United States. More than 700,000 people around the world took Acomplia as part of a trial or after it was approved. It was considered a new class of diet drug and it did show promise in several different trials as far as weight loss and some tests were done on its ability to reduce the craving for nicotine, drugs and alcohol. The European Medicines Agency decided in October of 2008 that the number of anxiety, depression and stress disorders that were reported, outweighed the weight-loss benefits of Acomplia and pulled it off the market. Another similar drug developed by Merck & Co named Taranabant was discontinued as well.
Acomplia Alternatives
Excellent
Very Good
Good
Fair
Poor
Top Fat Burners
Rank
Price
Product
Energy Level
Weight Loss
Total Score / Learn More
1

$49.95

10.00
Learn More
2

$49.95

9.75
Learn More
3

$49.95

9.75
Learn More
4

$49.95

8.75
Learn More
#1 Weight Loss Recommendation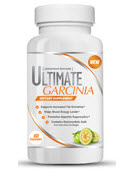 Burn Fat & Lose Inches Off Your Waist Now
Ultimate Garcinia harnesses the natural fat blocking potential of the garcinia cambogia fruit to accelerate your weight loss. Garcinia cambogia also suppresses your appetite, preventing food cravings and overeating. Ultimate Garcinia combines the power of garcinia cambogia with the fat burning power of chromium to maximize your weight loss. Check out our review to learn more about what this powerful multi-action fat blocker can do for you.