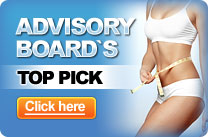 Lipozene

Review
Rated:
6

out of

10


by

FastWeightLoss.com
Lipozene is marketed by Obesity Research Institute, LLC. Lipozene is a weight loss supplement that contains one ingredient that supposedly lowers the blood sugar level. Some evidence suggests that adding fiber to the diet is a great way to lose weight and Lipozene uses that research to promote its effectiveness. Lipozene is all about fiber. The ingredient in Lipozene may bind and hinder the absorption of certain nutrients, so a multi-vitamin is recommended when using Lipozene.
Lipozene reviews
Obesity Research Institute's business practices cast a huge shadow over the effectiveness of Lipozene. Complaint after complaint tells stories of overcharges, and no weight loss results. The fiber in Lipozene did make consumers feel full, so some of them tended to eat less and did lose a few pounds, but not what they expected to lose. Most of the reviews who reported a weight loss had a rigorous exercise program in place and were eating a diet that was low in fat, but still did not lose the amount of weight they planned to lose. The percentage of negative reviews is much higher than the positive reviews. Even the positive comments are not that positive, except for a small percentage of people who did not use the website to purchase the product and did not have a lot of weight to lose.
Lipozene ingredients
The Lipozene ingredients are glucomannan and konjac root
Lipozene cost
A month supply of Lipozene costs $29.95
Lipozene free trial
Lipozene offers a 30 day risk free trial on their website. Buy one bottle and get one free.
Does Lipozene work?
There are several issues that surround the question of does Lipozene work. Obesity Research Institute makes Lipozene sound like a magic formula which can make anyone lose weight without adding a balanced diet and exercise program to the weight loss routine. The company also promotes Fiberthin and Propylene which contain the same ingredient as Lipozene. Lipozene formula consists of fiber and although fiber is an essential ingredient in a balanced diet, there are easier ways to add fiber to any diet. Fruits, Vegetables, Grains and products like Metamucil work just as well as Lipozene for a lot less money. Most of the reviews written by Lipozene users don't confirmed the company's advertising claims. Obesity Research Institute has hundreds of consumer complaints filed with the Nevada Better Business Bureau.
Lipozene alternatives
Excellent
Very Good
Good
Fair
Poor
Top Fat Burners
Rank
Price
Product
Energy Level
Weight Loss
Total Score / Learn More
1

$49.95

10.00
Learn More
2

$49.95

9.75
Learn More
3

$49.95

9.75
Learn More
4

$49.95

8.75
Learn More
#1 Weight Loss Recommendation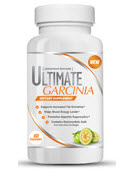 Burn Fat & Lose Inches Off Your Waist Now
Ultimate Garcinia harnesses the natural fat blocking potential of the garcinia cambogia fruit to accelerate your weight loss. Garcinia cambogia also suppresses your appetite, preventing food cravings and overeating. Ultimate Garcinia combines the power of garcinia cambogia with the fat burning power of chromium to maximize your weight loss. Check out our review to learn more about what this powerful multi-action fat blocker can do for you.