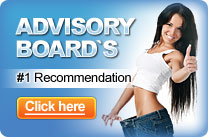 Colon Flow

Review
Rated:
5.6

out of

10


by

FastWeightLoss.com
Our colon cleansing reviewer came across Colon Flow recently and decided to put it to the test. Our vigorous testing procedures are based on quality, formulation of ingredients, possible side effects of those ingredients and how the product is supported by the company in price, discounts, returns, and overall customer service. CalComp Nutrition is the company that manufactures Colon Flow and they have not only marketed it on the web but also on TV. To be honest, we found the "As Seen on TV" label on the bottle a little gimmicky and off-putting, but we went ahead with the tests anyway.
Colon Flow Ingredients
Colon Flow is a combination of natural ingredients that includes two types of magnesium used as laxatives - magnesium citrate and magnesium oxide as well as a formulation of probiotics. The magnesium and the probiotic bacteria do not work in conjunction as the magnesium flushes them out just as fast as they enter. Colon Flow also contains apple pectin which contains an antioxidant called bioflavonoids. The bioflavonoids in Colon Flow are helpful, but not ideally suited for a colon cleanse. While Wikipedia says that pectin can help aid in diarrhea and constipation, it doesn't help in removing toxins from the body, increasing energy, or inducing weight-loss, the reasons Colon Flow has stated their product is superior. Moreover, a laxative is not a colon cleanser. The inclusion of at least one digestive enzyme could have converted Colon Flow into a colon cleanser, but with that, it is not what it is purported to be.
Colon Flow Side Effects
The inclusion of multiple types of magnesium laxatives is a complete mystery to our researches. Magnesium oxide is relatively harmless and works as a laxative (not a colon cleanser) but magnesium citrate is associated with numerous different side effects as reported by MedicineNet.com. Among the side effects of Colon Flow are gas, diarrhea, stomach pain, nausea, muscle twitching, muscle weakness, cramps, constipation, intestinal bleeding, mood changes, and dizziness. For our team this is quite enough to raise not only suspicion, but outright alarm. Because there are no real colon cleansing ingredients, Colon Flow is a laxative and as such the warnings by the Mayo Clinic that say laxatives can cause bloating, thirst, and loss of fluids should be heeded.
Buy Colon Flow
Colon Flow is marketed both online, on TV, and in a few select stores. There is little to no explanation on the website for the choice of the non-effective ingredients and how they are supposed to work. The Colon Flow product is sold in bottles of 60 capsules for $30.95 and they offer a buy 2, get 1 free deal. They also offer a 30-day, money-back guarantee, but they keep the shipping charges and $10 more that is charged as a handling fee. You must also wait for a return authorization number, because without it, they threaten to do nothing. Also, if you happen to mention that you had an allergic reaction, they will not accept the return.
Does Colon Flow Work?
Our team's findings are that Colon Flow may work as a laxative if you are willing to accept some potentially dangerous side effects, but as colon cleanser, it is absolutely useless. Their return policy only gets you back a partial refund and there is a lack of contact information available for CalComp Nutrition. Colon Flow cannot be recommended.
Excellent
Very Good
Good
Fair
Poor
Top Colon Cleansers
Rank
Product
Photo
Effectiveness
Safety
Total Score / Learn More

1

Core Cleanse
9.50
Learn More

2

Bowtrol
8.75
Learn More

3

Dual Action Cleanse
7.75
Learn More
#1 Weight Loss Recommendation
Burn Fat & Lose Inches Off Your Waist Now
Keto XS is the keto diet pill you need to take your weight loss to the next level. You'll have tons of energy, the fat will melt away from your waistline, and you will feel mentally sharper than you would on a typical calorie restriction diet. Keto XS fuels your body with pure fat-derived ketones to help your body learn how to burn fat for fuel and develop a leaner, better looking physique!