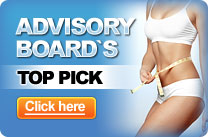 Puranol

Review
Rated:
5.9

out of

10


by

FastWeightLoss.com
A regular colon cleanse has become a vital step in leading a healthy life. In a Wall Street Journal report, we are told that all the processed foods we eat, combined with lack of exercise and stress has clogged our intestinal tracts. This has led to fatigue, weight gain, and loss of energy. Colon cleanse products relieve these symptoms, but not all of them work. To find the colon cleanse supplements that work, we have led our team of expert reviewers in testing the most popular products on the market. Our Puranol review started promising, but soon led down the path of so many others. This is what we found.
Puranol Ingredients
The Puranol 5 Day Detoxifying Cleanser contains an array of ingredients. A couple of the ingredients are helpful, but the rest of them are either ineffective or harmful. Puranol ingredients are:
Senna Leaf - works well for colon cleansing but must be combined with other ingredients not present in Puranol.
Aloe Vera - besides senna, the only other ingredient in Puranol that works.
Apple /Date/Fig - Fruit in capsule form may work in science fiction, but not real life.
Cassia - synonymous with Senna, but for an unknown reason, it's listed separately.
St. John's Bread - a thickening agent with no medicinal properties, better known as carob.
Tamarind - can treat malaria and sore throat, but use as a digestive aid has not been tested.
Cranberry Juice Concentrate - works for kidneys and bladder. No effect on the colon.
Buchu leaf - a rare diuretic. Reduces water-not fat.
Cornsilk Stylus - has no effect.
Couch Grass Rhizome - like cranberry, is good for the bladder, not the colon.
Hydrangea Root - can make a sweet tea, but beyond taste, does nothing.
Juniper Berry - another ingredient that tastes great but has no health benefit in small doses.
Uva Ursi Leaf - also called bearberry, it's another diuretic.
Fiber Blend - cellulose, oat, pectin, and soy add slight amounts of fiber, but not enough to have any real effect.
Digestive Enzymes - are associated with adverse side effects.
Puranol Side Effects
Puranol's ingredients are mostly inert products and diuretics. WebMD tells us diuretics alone have a long list of side effects, including:
Frequent Urination
Arrhythmia - abnormal heart rhythms
Weakness and Fatigue
Muscle Cramps
Dizziness
Blurred vision
Headache
Dehydration
Sore throat/Cough
Rash
Nausea
Additionally, digestive enzymes have been known to increase heart rate and thin the blood.
Buy Puranol
Puranol has a slick and informative website, which makes it all the more dangerous because it can easily mislead consumers into believing their product is more than what it really is. The unheard-of, 5-day cleanser costs $29.95. In our experience, there is no such thing as a 5-day colon cleanser. Puranol also tries to get you to buy its other products and the only discount provided is through buying up to four others with dubious properties.
Does Puranol Work?
Our reviewers were misled by their website at first. That's why it looked promising until we delved deeper into the non-effective ingredients that seem aimed more at the urinary tract than the colon. These diuretics have too many side effects to be beneficial and we cannot recommend Puranol. Our reviewers didn't stop with Puranol, though. We have tested several colon cleansers to determine which is the most effective. We've done all the research you will need. To find our recommendation, read our reviews.
Excellent
Very Good
Good
Fair
Poor
Top Colon Cleansers
Rank
Product
Photo
Effectiveness
Safety
Total Score / Learn More

1

Core Cleanse
9.50
Learn More

2

Bowtrol
8.75
Learn More

3

Dual Action Cleanse
7.75
Learn More
#1 Weight Loss Recommendation
Burn Fat & Lose Inches Off Your Waist Now
Keto XS is the keto diet pill you need to take your weight loss to the next level. You'll have tons of energy, the fat will melt away from your waistline, and you will feel mentally sharper than you would on a typical calorie restriction diet. Keto XS fuels your body with pure fat-derived ketones to help your body learn how to burn fat for fuel and develop a leaner, better looking physique!