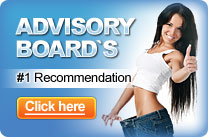 Adipex

Diet Pill
Rated:
8.25

out of

10


by

FastWeightLoss.com
Adipex is a brand name for the Phentermine diet pill. Manufactured by Gate Pharmaceuticals, Adipex has been on the market since 1990. Adipex is an appetite suppressant that should be combined with an exercise program and a healthy diet. Adipex is usually prescribed for people who are excessively overweight and suffer with diabetes, high blood pressure or cholesterol issues. Adipex works by affecting the central nervous system and reduces the hungry sensation.
Adipex weight loss
Because its ingredients are similar to amphetamines and the potential for addiction exists, Adipex is a controlled substance only available with a prescription in the US. Gate Pharmaceuticals recommends that Adipex be taken for a couple of weeks and then a break is needed before continuing use.
Adipex side effects
Adipex has a number of side effects associated with it. Dizziness, impotence, weakness, insomnia, headaches, diarrhea, skin problems, excessive energy and swelling of the extremities are just some of the potential side effects. Adipex should be taken in the morning on an empty stomach with a full glass of water. Because Adipex is similar to an amphetamine, it should not be taken at bedtime. Adipex should be taken under doctor supervision and should not be abused.
Adipex ingredients
Phentermine hydrochloride is the active ingredient. The inactive ingredients are: corn starch, gelatin lactose monohydrate, magnesium stearate, titanium dioxide and black iron oxide.
Buy Adipex
A one month's supply of 30 tablets costs $75 to $124 to buy Adipex depending on the retail or the online store. Since the active in gradient in Adipex has been around for a while, it is cheaper to buy Adipex than other weight loss drugs such as Xenical, but at $900 per year, it is still not cheap to buy Adipex.
Does Adipex work?
Adipex is recommended for people who are seriously overweight and have high blood pressure, diabetes, or high cholesterol issues. The amount of weight lost by people using Adipex depends on the exercise and the diet program that is part of the weight loss plan. The weight lost while using Adipex is hard to determine, because of the other factors that are involved with the individual who is taking Adipex. Adipex should only be taken for 3 months out of a year. During the other 9 months, a healthy diet and exercise program must be in place to continue or to sustain weight loss. Most reviewers said they did lose weight while taking Adipex, but some said they gained some of it back because they stopped exercising and eating correctly, when they were not taking it. Most people who use Adipex understand the dangers, as well as the benefits and do show some progress when it is used as prescribed.
Adipex alternatives
Excellent
Very Good
Good
Fair
Poor
Top Fat Burners
Rank
Price
Product
Energy Level
Weight Loss
Total Score / Learn More
1

$49.95

10.00
Learn More
2

$49.95

9.75
Learn More
3

$49.95

9.75
Learn More
4

$49.95

8.75
Learn More
#1 Weight Loss Recommendation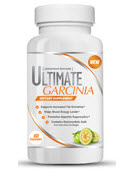 Burn Fat & Lose Inches Off Your Waist Now
Ultimate Garcinia harnesses the natural fat blocking potential of the garcinia cambogia fruit to accelerate your weight loss. Garcinia cambogia also suppresses your appetite, preventing food cravings and overeating. Ultimate Garcinia combines the power of garcinia cambogia with the fat burning power of chromium to maximize your weight loss. Check out our review to learn more about what this powerful multi-action fat blocker can do for you.