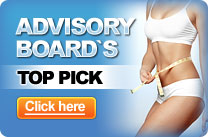 Alli Diet Pill

and Plan
Rated:
8.5

out of

10


by

FastWeightLoss.com
Alli is a FDA approved weight loss program that is sold over-the-counter without a prescription. Once Alli is purchased and registered online, the user receives a customized weight loss action plan that incorporates a calorie and fat counter, a daily journal, a healthy eating guide and quick facts cards to help keep the plan in action every day. Alli is a weight loss plan that tries to keep the user on track by actively measuring results.
Alli review
GlaxoSmithKline developed the Alli plan. Alli works by blocking enzymes that break down fat, so they can be easily absorbed in the body. The fats that are not absorbed will go through the body and will be excreted undigested.
Alli takes an active part in the daily weight loss program by having a start-up plan and then using a customized action plan that suits each individual. The Alli diet plan teaches meal planning, discusses setbacks and explains how to manage hunger. Alli supplies immediate feedback, helps with shopping lists, plans meals and uses online weight loss tools to assist each individual. It has an online community so individuals can interact with each other. Alli is all about support, but the individual still has to do the work. Alli recommends consulting a registered dietitian to start the plan, although that's a choice, not a prerequisite to use the plan.
Alli ingredients
Orlistat, which is also known as tetrahydrolipstatin, is the main ingredient.
Alli cost
Prices seem to fluctuate but a 60 capsule kit of Alli cost around $50. Other higher priced kits are also available. Taking up to 3 pills per day, the cost of Alli over one year is $912.50.
Alli coupon
The company website does not offer a free trial for Alli diet pills, but it does offer a 10 day free trial for the My Alli Plan. When you join, you get a save $10 coupon to buy Alli.
Alli side effects
Alli recommends that no more than 15 grams of fat should be eaten with each meal. More fat per meal will cause a myriad of side effects, including gas, urgent bowel movements and diarrhea. A small French fries and cheeseburger from McDonald's contain 25 grams of fat, putting you at risk for "oily spotting, flatus with discharge, fecal urgency, oily evacuation, and fecal incontinence" according to GlaxoSmithKline. One 2 tablespoon serving of peanut butter has 16 grams of fat, so the fat found in bread could put you over the top. Ditto for mayonnaise in your tuna fish sandwich.
Does Alli work?
The reduced strength version of the prescription diet pill Xenical, Alli should be used in conjunction with regular exercise and a low calorie, low fat diet. Alli decreases the absorption of fat which reduces the number of calories absorbed. Alli works by breaking down lipase, the enzyme that breaks down fat and stores it for energy. According to the company website, Alli could help an individual lose around three pounds a year, if an exercise and healthy diet is followed. Most of the reports and reviews say that Alli helped for the first six months, and once they stopped using Alli about 25 to 30% of the weight returned. 3 pounds per year is not an exciting amount of weight loss. As Alli is supposed to be used in conjunction with exercise and lifestyle changes, the 3 pound weight loss may not be due to Alli after all.
Alli alternatives
Excellent
Very Good
Good
Fair
Poor
Top Fat Burners
Rank
Price
Product
Energy Level
Weight Loss
Total Score / Learn More
1

$49.99

10.00
Learn More
2

$29.95

10.00
Learn More
3

$49.95

9.75
Learn More
4

$49.95

9.75
Learn More
5

$49.95

9.5
Learn More
#1 Weight Loss Recommendation
Burn Fat & Lose Inches Off Your Waist Now
Keto XS is the keto diet pill you need to take your weight loss to the next level. You'll have tons of energy, the fat will melt away from your waistline, and you will feel mentally sharper than you would on a typical calorie restriction diet. Keto XS fuels your body with pure fat-derived ketones to help your body learn how to burn fat for fuel and develop a leaner, better looking physique!