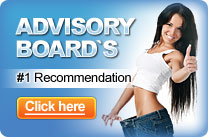 Hydroxycut

Reviews
Rated:
6.75

out of

10


by

FastWeightLoss.com
Hydroxycut is an over-the-counter weight loss supplement that claims to increases energy, burn calories, and controls appetite with its supposedly clinically proven ingredients. Hydroxycut is marketed by Iovate Health Sciences Inc and claims to be the #1 weight loss supplement. Hydroxycut's ingredients supposedly normalize blood sugar, so hunger pangs diminish.
Hydroxycut weight loss
Hydroxycut has received mixed reviews from the consumers who have used it. About 59% of the reviews are negative, 23% of them are positive and 18% are undecided. That shows that Hydroxycut may act as a placebo effect on some people who use it. Hydroxycut does have some ingredients that help as an appetite suppressant, but those ingredients are considered average or less than average, when compared to other weight loss supplements on the market. Many reviews believe that diet and the exercise do more to reduce the weight than the Hydroxycut formula.
Hydroxycut side effects
The overall effectiveness of Hydroxycut cut has not been proven to be the #1 choice for most dieters, because side effects like headaches, insomnia, bloating, high blood pressure and a jittery feeling have been reported in Hydroxycut reviews. Recent reports from the Food and Drug Administration links Hydroxycut to causing serious liver damage. The FDA maintains that users of Hydroxycut may experience symptoms ranging from jaundice to total liver failure. Of the 23 liver damage reports, there has been one death.
Hydroxycut recall
There has recently been a recall of 14 Hydroxycut products including Max Drink Packets, Caffeine-Free Rapid Release Caplets, and Max Aqua Shed. While the makers of Hydroxycut agreed to the recall, they have neither yet denied or affirmed the FDA's findings. Current users are asked to stop using Hydroxycut immediately.
Hydroxycut ingredients
Garcinia Cambogia Extract
Chromium Polynicotinate Caplets
Caffeine
Green Tea
Phosphatidylserine and Gymnema Sylvestre Extract
Hydroxycut cost
A one month supply of Hydroxycut is $39.95 and Hydroxycut Hardcore is $38.99. The New and Advanced Weight Loss is $58.95 and Caffeine Free is $29.95
Does Hydroxycut work?
Hydroxycut at one time contained Ephedra, which was banned by the FDA and now Hydroxycut offers an Ephedra-free product. Hydroxycut recommends that a low calorie diet, and an exercise program be part of the weight loss strategy. Hydroxycut has a very aggressive television advertising campaign. Hydroxycut has been on the market for a number of years and its website does offer some fresh and tasty recipes, which are low in calories and fat, plus the workout section has some interesting articles.
Everyone has an opinion and the fact that Hydroxycut has so many different formulas does add a bit of mystery to buying the product. Certainly no weight loss product works on everyone, but almost all weight loss must be paired with a balanced diet of carbohydrates, protein and fat and include an aerobic and resistant training exercise program in order to be effective. One supplement should be enough to do that.
Hydroxycut alternatives
One product that does help people lose weight is Acai Balance. Acai Balance is an all natural supplement that eliminates toxins, because it's filled with antioxidants. It improves digestion by breaking down food more effectively, so less fat is stored in the body. Acai Berry has been around for thousands of years especially in South America. The natives used it to boost their immune system and used it to make a drink that provided them with more energy and stamina. Acai Balance contains several other ingredients that include: Green Tea Extract, which is known for its ability to burn fat. Mangosteen, this tropical fruit is a powerful antioxidant that detoxifies the system and pomegranate which aids in the weight loss process. When Acai Balance is used in conjunction with a balanced diet and an exercise program, the body begins to function more effectively and burns the fat calories that are stored in cells around the body. By taking two Acai Balance capsules a day, along with drinking plenty of water and including vegetables and fruit in your diet, your body begins to balance itself. Adding an aerobic and resistance training to your weekly routine, will increase muscle mass and stamina. Hydroxycut is no match for Acai Balance when it comes to results.
Excellent
Very Good
Good
Fair
Poor
Top Fat Burners
Rank
Price
Product
Energy Level
Weight Loss
Total Score / Learn More
1

$49.95

10.00
Learn More
2

$49.95

9.75
Learn More
3

$49.95

9.75
Learn More
4

$49.95

8.75
Learn More
#1 Weight Loss Recommendation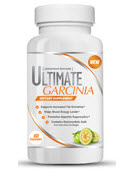 Burn Fat & Lose Inches Off Your Waist Now
Ultimate Garcinia harnesses the natural fat blocking potential of the garcinia cambogia fruit to accelerate your weight loss. Garcinia cambogia also suppresses your appetite, preventing food cravings and overeating. Ultimate Garcinia combines the power of garcinia cambogia with the fat burning power of chromium to maximize your weight loss. Check out our review to learn more about what this powerful multi-action fat blocker can do for you.