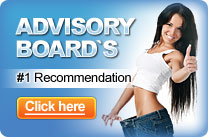 TrimSpa

Diet Pill
Rated:
6.75

out of

10


by

FastWeightLoss.com
TrimSpa is a dietary supplement marketed by Goen Technologies. TrimSpa originally contained Ephedra until it was banned in the U.S. by the FDA. In 2008 Goen technologies filed for bankruptcy protection and a judge decided to turn the case into a chapter 7 complete liquidation. Anna Nicole Smith was the TrimSpa spokeswomen, and the supplement did achieve some recognition because of her notoriety.
Anna Nicole Smith and TrimSpa
Before Anna Nicole Smith was hired, TrimSpa was just another diet pill. When Anna Nicole became the face of TrimSpa things began to change. Anna Nicole claimed she originally lost 30 pounds using TrimSpa. Then she supposedly claimed she lost a total of 69 pounds using TrimSpa and that advertisement increased the sales of TrimSpa dramatically. Anna Nicole took six pills a day, but that was not all she was taking. She took laxatives as well as other drugs, modified her diet and started exercising. It was not just the TrimSpa that was helping her lose weight; she took some radical steps to alter her body's metabolism.
TrimSpa side effects
The bottom line is TrimSpa created hype around one individual and sold product, but that product produced some nasty side effects that many users found hard to tolerate. Some of them included insomnia, heart palpitations, anxiety, migraines, nausea, vomiting, confusion and psychotic symptoms.
TrimSpa ingredients
Chromium
Glucomannan
Cocoa Extract
Green Tea Extract
Hoodia Gordonii
Sodium Carboxymethyl cellulose
Glucosamine HCL
Citrus Naringin
Vanadium
Does TrimSpa work?
TrimSpa has had mixed reviews as far as its ability to help consumers lose weight. At one point TrimSpa was producing so many different products that it was difficult to figure out what was the best one to buy for weight loss. The company did not offer a money back guarantee and was somewhat secretive about how the ingredients were formulated, so verifying how it actually worked was questionable. Hoodia Gordonii was supposed to be one of the main ingredients but there is a lawsuit pending against TrimSpa claiming that TrimSpa X32 does not actually contain real Hoodia Gordonii. The other ingredients cause side effects that made the product an issue for many consumers. Anna Nicole did help company sales, but after her death sales decreased and the company found themselves in debt which cause them to close the doors. It seems that TrimSpa has been replaced by other products from Nutramerica, although some Internet websites still promote it.
TrimSpa alternatives
Acai Balance is a proven natural supplement that increases energy, aids the digestive process, reduces weight, builds a stronger immune system, improves circulation and produces a sense of well being. When Acai Balance is combined with a healthy diet rich in fruits and vegetables, as well as an exercise routine that includes resistant training and aerobic exercise, the weight loss experience becomes an exciting reality.
Acai Balance contains Acai Berry Extract, along with Green Tea Extract, which is a fat burner and mangosteen which is a tropical fruit that acts as a powerful antioxidant. Pomegranate is another antioxidant in the formula and that helps the body detox efficiently. Acai Balance eliminates bloating, boost energy levels and burns fat so extra pounds disappear. Acai Balance helps the body burn calories that are stored as fat in cells throughout the body. When acai berry is used daily along with eight glasses of water, a diet that contains less than 30% fat calories and a complete exercise program, the body responds by burning the fat calories that have been stored in the body due to a low energy level. Acai Balance does bring a sense of balance to every individual who incorporates it into their daily routine.
Excellent
Very Good
Good
Fair
Poor
Top Fat Burners
Rank
Price
Product
Energy Level
Weight Loss
Total Score / Learn More
1

$49.99

10.00
Learn More
2

$29.95

10.00
Learn More
3

$49.95

9.75
Learn More
4

$49.95

9.75
Learn More
5

$49.95

9.5
Learn More
#1 Weight Loss Recommendation
Burn Fat & Lose Inches Off Your Waist Now
Keto XS is the keto diet pill you need to take your weight loss to the next level. You'll have tons of energy, the fat will melt away from your waistline, and you will feel mentally sharper than you would on a typical calorie restriction diet. Keto XS fuels your body with pure fat-derived ketones to help your body learn how to burn fat for fuel and develop a leaner, better looking physique!