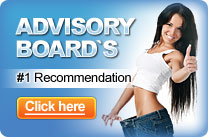 Orlistat

Review
Rated:
5.7

out of

10


by

FastWeightLoss.com
The FDA approved Orlistat for prescription use in 1999 under the brand name Xenical. Orlistat is used to treat obese patients who have a body mass index of over 30 and is combined with a low calorie diet and an exercise program to reduce weight. Xenical is also used to prevent weight gain after a patient has lost weight. The lower dose formula of Orlistat was approved by the FDA in 2007 and is now sold over-the-counter under the name Alli.
Orlistat weight loss
Orlistat supposedly blocks the absorption and the digestion of fat in food. Lipase is an enzyme that is found in the intestine and separates the fat in the food, so it can be absorbed in the system. Orlistat blocks about 25% of the fat in a meal by blocking lipase. The fat that's not absorbed is not digested and passes through the system and is excreted in a bowel movement. Studies claim that when Orlistat is taken as directed, the average weight lost over a six to twelve month period may be 12 to 13 pounds. Vitamins bind to fat and they can be eliminated along with fat while using Orlistat, so a fat-soluble multi-vitamin should be part of the weight loss program and should be taken two hours before or a few hours after taking Orlistat.
Orlistat ingredients
Orlistat
Microcrystalline Cellulose
Sodium Starch Glycolate
Sodium Lauryl Sulfate
Povidone
Talc
Orlistat cost
The recommended dose is one 120 mg capsule three times a day. A Bottle of 84 capsules is $65 to $78.
Orlistat side effects
The most common side effects are: diarrhea, urgent bowel movements, flatulence, fatty stool, skin rash, sleep problems, muscle pain, tooth problems and urinary tract infections.
Does Orlistat work?
Orlistat may prevent some of the fat in food from being digested, but in order for the drug to make an impact a low fat diet must be part of the program, along with an exercise routine. Orlistat claims it can block about 25 to 30 percent of the fat that enters the body, but if the food is high in fat there may not be much weight loss. Reviewers who use Orlistat did say they experienced some weight loss, but the side effects preventing them from continuing the program. Vitamins are also lost in this weight loss system so it is important to be under the care of a physician when using Orlistat. There are several issues that could develop, especially if there are thyroid problems or if diabetes is an issue.
Orlistat Alternatives
Excellent
Very Good
Good
Fair
Poor
Top Fat Burners
Rank
Price
Product
Energy Level
Weight Loss
Total Score / Learn More
1

$49.95

10.00
Learn More
2

$49.95

9.75
Learn More
3

$49.95

9.75
Learn More
4

$49.95

8.75
Learn More
#1 Weight Loss Recommendation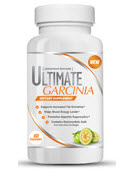 Burn Fat & Lose Inches Off Your Waist Now
Ultimate Garcinia harnesses the natural fat blocking potential of the garcinia cambogia fruit to accelerate your weight loss. Garcinia cambogia also suppresses your appetite, preventing food cravings and overeating. Ultimate Garcinia combines the power of garcinia cambogia with the fat burning power of chromium to maximize your weight loss. Check out our review to learn more about what this powerful multi-action fat blocker can do for you.