Nutrisystem

Diet Plan
Rated:
7.75

out of

10


by

FastWeightLoss.com
Nutrisystem is a weight loss system that is designed around a balanced meal plan, individual counseling and customer privacy. Nutrisystem delivers meals to consumers and provides them with information regarding vitamins and dietary supplements, so that each consumer can make informed choices about the amount and the quality of the food that goes into their bodies.
Nutrisystem review
Nutrisystem became a publicly traded company in 1999. It has a nation-wide presence and has impacted the lives of millions of consumers. Almost everyone is aware of the Nutrisystem plan because they have tried it, or someone they know has used it to drop unwanted pounds. Nutrisystem uses food and amounts of food as the catalyst for weight reduction. They have a 24 hour, seven day a week counseling program in place that assists people who have questions, concerns and issues regarding individual weight loss. Nutrisystem has a flex program where you eat their food for 5 days and then you can eat your own food choices the other two days. Nutrisystem seems to help people get back on track when it comes to weight loss, but it's not a permanent answer to anyone's weight issues.
Nutrisystem ingredients
Nutrisystem offers a diverse menu with over 120 low fat items to choose from. The meals are designed to include carbohydrates and the proper amount of protein and fat, so that a steady blood sugar level is maintained. All of the food is processed and fresh fruit, vegetables and dairy must be purchased separately.
Nutrisystem cost
The Nutrisystem system plan cost $327 for twenty eight days plus $16 in shipping and handling charges.
Nutrisystem free trial
Nutrisystem free trials are based on the amount of food you order and how you order it. Nutrisystem offers a plan where you can buy 4 weeks of meals and get one week free, which means you can get 5 meals for around $294. If you agree to the autoship plan the price gets cheaper every month. The price drops the second month to $280 and the third month to $270.
Does Nutrisystem work?
The Nutrisystem advertising program does an effective job when it comes to selling the Nutrisystem program. It does stimulate consumers who have been thinking about losing weight and were undecided about how to do it, because there are some many choices available. The Nutrisystem plan does help some people lose weight if the plan is followed and the support system is used. Most people know someone who has lost weight on the plan, but most of them don't stay on it for very long. It seems that after a few months most of them decide to use their own food to continue their weight loss program, which means they switch to Hoodia Balance. The positive aspect of Nutrisystem is that it helps people get started if they are willing to spend the money and eat food that may not taste the way they expected it to taste. But most people want to eat food they choose, that's why Hoodia Balance is so popular. There are a lot of questions about Nutrisystem, as far as the actual amount of weight that is lost and how long it stays lost.
Nutrisystem alternatives
Excellent
Very Good
Good
Fair
Poor
Top Fat Burners
Rank
Price
Product
Energy Level
Weight Loss
Total Score / Learn More
1

$49.95

10.00
Learn More
2

$49.95

9.75
Learn More
3

$49.95

9.75
Learn More
4

$49.95

8.75
Learn More
#1 Weight Loss Recommendation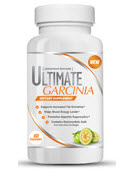 Burn Fat & Lose Inches Off Your Waist Now
Ultimate Garcinia harnesses the natural fat blocking potential of the garcinia cambogia fruit to accelerate your weight loss. Garcinia cambogia also suppresses your appetite, preventing food cravings and overeating. Ultimate Garcinia combines the power of garcinia cambogia with the fat burning power of chromium to maximize your weight loss. Check out our review to learn more about what this powerful multi-action fat blocker can do for you.