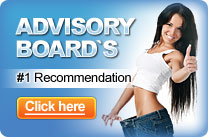 Lipodrene

Review
Rated:
5.8

out of

10


by

FastWeightLoss.com
Lipodrene is manufactured by Hi-Tech Pharmaceuticals based in Atlanta, Georgia. They began selling supplements on the Internet in 2003. Hi-Tech advertises that Lipodrene contains a new fat burning technology that supposedly is 29% more effective in burning fat calories and increasing the metabolism. Lipodrene supposedly has an Advanced Lipocatabolic System, which is a combination of herbs and lipotropics that burns fat and reduces sugar cravings and suppresses the appetite. Lipodrene according to the company is a natural diuretic, appetite suppressant, fat burner and energy booster
Lipodrene review
Hi-Tech claims that Lipodrene attaches to alpha-2 receptors which are found in the thighs, hips and buttocks along with other areas and draws out fatty acids from fat cells. Lipodrene supposedly increase metabolism by thermogenesis or increasing the production of heat in the body, so fat is burned. Lipodrene supposedly inhibits the release of enzymes that control fat storage and the company claims that calories can be burned without exercising which is true, because the body is always burning calories, but it may not be burning the fat calories. The company claims that 300% more weight can be lost using Lipodrene along with a diet vs. dieting without the supplement. Lipodrene claims to be safe and effective for long term weight loss and is twice as safe as aspirin and four times as safe as Tylenol. Hi-Tech has had some credibility issues and the reviews written about Lipodrene complain about side effects with little weight loss.
Lipodrene ingredients
Sida Cordifolia Extract
Citrus Aurantium
Caffeine
5-Hydroxytryptophan
Methoxytryptamine
Green Tea Extract
Cassia Nomame
Hoodia Extract
Yohimbe Extract
Naringin
Lipodrene cost
A 100 tablet bottle which is about a 1 month supply is $39.95 on the company website. Lipodrene recommends that 1 or 2 tablets be taken in the morning and 1 tablet after lunch. That's 3 tablets a day.
Lipodrene free trial
No free trials are offered on the website but discounts for multiply bottle purchases are available.
Does Lipodrene work?
Lipodrene does have some interesting ingredients that may help in a weight loss program. The reviews written by people who use Lipodrene say that they did lost a couple of pounds the first few weeks and after that their weight stabilized. Other people said they had trouble with dizziness, nausea and the jitters while using Lipodrene. Other reviewers claim no weight loss and stopped after the first bottle. The people who used Lipodrene were all on a low calorie diet and an exercise program and said that the diet and exercise had more of an impact on their body that the supplement did. Weight loss and the method used to achieve it is a personal choice and results vary depending on individual lifestyle choices
Acai Balance is a natural supplement that boosts the energy level and burns fat. Acai berries have been used for centuries to strengthen the immune system and to suppress the appetite naturally. Acai berries come from South America and are known for helping the digestive process, improving circulation and reducing weight. The ingredients in Acai Balance are a blend of powerful antioxidants and fat burners. Green Tea Extract, mangosteen and pomegranate eliminate bloating, increase stamina and burn fat, as well as detoxify the system. When Acai Balance is combined with eight glasses of water a day, a balance diet that includes fruits and vegetables and an aerobic and resistant exercise routine, the effects are dramatic. The quality of life improves as the ideal body weight is achieved and maintained. Acai Balance risk-free trials are available on the company website.
Excellent
Very Good
Good
Fair
Poor
Top Fat Burners
Rank
Price
Product
Energy Level
Weight Loss
Total Score / Learn More
1

$49.95

10.00
Learn More
2

$49.95

9.75
Learn More
3

$49.95

9.75
Learn More
4

$49.95

8.75
Learn More
#1 Weight Loss Recommendation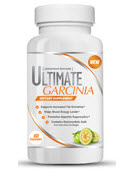 Burn Fat & Lose Inches Off Your Waist Now
Ultimate Garcinia harnesses the natural fat blocking potential of the garcinia cambogia fruit to accelerate your weight loss. Garcinia cambogia also suppresses your appetite, preventing food cravings and overeating. Ultimate Garcinia combines the power of garcinia cambogia with the fat burning power of chromium to maximize your weight loss. Check out our review to learn more about what this powerful multi-action fat blocker can do for you.