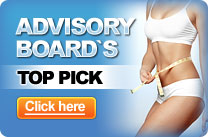 Stemulite

Review
Rated:
5.65

out of

10


by

FastWeightLoss.com
Stemulite builds its advertising campaign around bodybuilders, athletes and professional ball players. Stemulite claims to increase muscle mass, increase weight loss and fat loss, plus improve stamina and endurance. Deep REM sleep is also a by-product of Stemulite use according to the website and a special formula is sold for that purpose. The company website is filled with testimonials from sports figures and trainers that claim Stemulite does all it says it does and more, but that's just one side of the story.
Stemulite weight loss
Stemulite claims to improve glucose utilization, enhance amino acid circulation, lower blood sugar, as well as mimic insulin in the body. Stemulite contains the ingredient lipoic acid which is found naturally in the body. As we age, the body goes through hormonal changes and the production of these natural antioxidants decreases. Lipoic acid is associated with the energy level and Stemulite supposedly helps stimulate the cells to produce chemicals that increase the energy level. Once the energy level is increased the body burns calories more efficiently. Stemulite supposedly contains ingredients that stimulate the thermogenic process, so fat calories are burn in the process.
Stemulite ingredients
Lipoic Acid
Acetyl L-Carnitine
Beta-glucan
Serrapeptase
Quercetin
Eggplant Extract
Indium
Stemulite cost
A one month supply is around $60 on the company website.
Stemulite free trial
There are no free trials offered on the company website.
Does Stemulite work?
The ingredients in Stemulite are not designed specifically for weight loss. Stemulite markets it product to athletes who want to build muscle without gaining additional weight from fat. It seems that the company has gone out of its way to post what appear to be paid reviews from professionals. Stemulite's advertising, claims that it will supposedly build muscle without the use of steroids -- in the bodybuilding world that does get some attention, but as a weight loss remedy for non-bodybuilders and people who are not involved in professional sports, there are better weight lost supplements on the market.
Stemulite Alternatives
Excellent
Very Good
Good
Fair
Poor
Top Fat Burners
Rank
Price
Product
Energy Level
Weight Loss
Total Score / Learn More
1

$49.99

10.00
Learn More
2

$29.95

10.00
Learn More
3

$49.95

9.75
Learn More
4

$49.95

9.75
Learn More
5

$49.95

9.5
Learn More
#1 Weight Loss Recommendation
Burn Fat & Lose Inches Off Your Waist Now
Keto XS is the keto diet pill you need to take your weight loss to the next level. You'll have tons of energy, the fat will melt away from your waistline, and you will feel mentally sharper than you would on a typical calorie restriction diet. Keto XS fuels your body with pure fat-derived ketones to help your body learn how to burn fat for fuel and develop a leaner, better looking physique!