Acai Pure

Review
Rated:
5.5

out of

10


by

FastWeightLoss.com
Acai Pure is a diet supplement that has been praised as a great tool for weight loss, improved energy and system cleansing by some celebrities. The Acai Pure website showcases television shows, like Oprah Winfrey, which have discussed the marvelous benefits of the acai berry. The website shows pictures of actresses who supposedly use Acai Pure, along with a testimonial which claims an "improved mood" after taking the product.
Acai Pure Ingredients
Acai Pure includes all natural ingredients including buckthorn, ginger, licorice and rhubarb.
Acai Pure Benefits
Acai Pure makes many amazing claims for weight loss, some include: increased energy, digestive tract purification, improved mental clarity and gas relief. It might also be a cure for bad breath, bloating and constipation.
However, buyer beware, Acai Pure's website states in the "Terms and Conditions" section, that these claims have not been supported by the Food and Drug Administration.
Buy Acai Pure
Acai Pure offers a "Free 14 Day Trial Offer," but many customers have discovered that it might not be as "free" as they thought. Besides shipping and handling, the Acai Pure 14-day free trial really costs the full price if the customer doesn't return the product. This information had to be dug up in the "Terms and Conditions" section again.
When accepting the free trial, customers are unwittingly enrolling in the "Acai Pure Lifestyle program." It automatically ships featured products to consumers and charges their credit cards. Acai Pure states that customers must "opt out," otherwise the next product will be automatically shipped. Some customers have received unwanted merchandise along with unwanted credit card charges. Acai Pure customer service has been unresponsive and displeased customers have resorted to cancelling their credit cards to end the invalid charges.
Does Acai Pure Work?
Acai Pure has had mixed results. Interestingly, its website has few actual testimonials. This is a bit deceptive because while some celebrities may have used Acai berry products, they haven't exactly endorsed Acai Pure directly. Acai Pure has a proprietary blend, keeping its concentration levels secret. Many pills have "fillers," which fail to add any more potency. Moreover, Acai Pure doesn't list the origin of Acai berries in this dietary supplement. Experts have claimed that not knowing the exact concentration of the acai berry in Acai Pure has made it a possible multi-vitamin rather than a dietary supplement. With all of the other ingredients involved, the potency of the acai berry has been diluted in Acai Pure.
Excellent
Very Good
Good
Fair
Poor
Top Fat Burners
Rank
Price
Product
Energy Level
Weight Loss
Total Score / Learn More
1

$49.95

10.00
Learn More
2

$49.95

9.75
Learn More
3

$49.95

9.75
Learn More
4

$49.95

8.75
Learn More
#1 Weight Loss Recommendation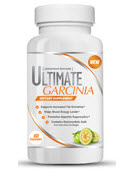 Burn Fat & Lose Inches Off Your Waist Now
Ultimate Garcinia harnesses the natural fat blocking potential of the garcinia cambogia fruit to accelerate your weight loss. Garcinia cambogia also suppresses your appetite, preventing food cravings and overeating. Ultimate Garcinia combines the power of garcinia cambogia with the fat burning power of chromium to maximize your weight loss. Check out our review to learn more about what this powerful multi-action fat blocker can do for you.