Hoodia Chaser

Review
Rated:
8.5

out of

10


by

FastWeightLoss.com
Finding a diet solution that works is nearly everyone's dream come true. Some products that advertise to be a cure-all may use ingredients that are beneficial yet may not have the full effect of realizing significant weight loss. The product Hoodia Chaser is a concentrated liquid that claims to suppress appetites by using only a few drops of the essence from the hoodia plant of South Africa. While this sounds tempting and certainly an easy and convenient solution, the question is whether the Hoodia Chaser extract can be effective for anyone who tries it.
Hoodia Chaser Ingredients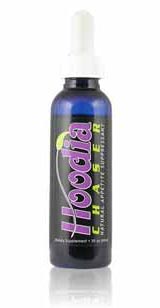 Hoodia gordonii extract is the concentrated serum that is derived from the hoodia plant found in the Kalahari Desert and the primary ingredient in Hoodia Chaser. The small plant grows very slowly and is in high demand. Although other versions of hoodia are grown in Mexico, China, and in the U.S., the native South African variety is reputed to be of superior quality. Green tea is also included in the Hoodia Chaser ingredient list as are other lesser known extracts. The liquid base consists of 30% alcohol with glycerin, water and grape flavoring added.
Hoodia Chaser Benefits
The primary benefit derived from ingesting the Hoodia Chaser liquid is to suppress appetite and to forestall eating. The idea is that by not having the physical desire to eat, eating habits will eventually change. Some of the other side benefits are said to be an increased level of energy and strength. There are also claims that Hoodia Chaser can create an overall feeling of well being and calmness, however Hoodia Chaser provides little information to support the claims.
Buy Hoodia Chaser
The Hoodia Chaser liquid is sold in a small bottle with a dropper nozzle and can be purchased for $20 each. Price reductions for larger quantities are offered but a customer would need to purchase six bottles before realizing a true savings. The Hoodia Chaser manufacturers recommend purchasing a four to six month supply, however, it is unclear how much extract is needed for a weight loss program to be effective and how long each bottle will last.
Does Hoodia Chaser Work
For centuries, South African natives have eaten hoodia before embarking on long hunting trips. They believe that it allows them to hunt for extended periods of time without the concern or need for food. Hoodia Chaser product takes claim from this heritage that it too will curb the appetite of anyone who uses it. The real question is how effective is a small drop of the extract? The native South Africans may have used larger amounts, and is it sufficient to stop someone from eating. Hoodia Chaser may not be as effective.
Excellent
Very Good
Good
Fair
Poor
Top Fat Burners
Rank
Price
Product
Energy Level
Weight Loss
Total Score / Learn More
1

$49.95

10.00
Learn More
2

$49.95

9.75
Learn More
3

$49.95

9.75
Learn More
4

$49.95

8.75
Learn More
#1 Weight Loss Recommendation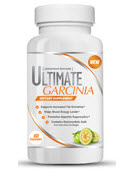 Burn Fat & Lose Inches Off Your Waist Now
Ultimate Garcinia harnesses the natural fat blocking potential of the garcinia cambogia fruit to accelerate your weight loss. Garcinia cambogia also suppresses your appetite, preventing food cravings and overeating. Ultimate Garcinia combines the power of garcinia cambogia with the fat burning power of chromium to maximize your weight loss. Check out our review to learn more about what this powerful multi-action fat blocker can do for you.