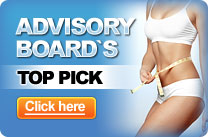 Alli Liver Damage Report From FDA
Alli - the only over the counter weight loss drug currently on the market - has been placed under investigation by the Food and Drug Administration for potentially causing liver damage in people who use it. Through the years, many weight loss drugs have come under fire for causing various health risks - including liver damage - and Alli is just the latest example of this worrisome phenomenon. People who decide to take any sort of weight loss drug need to do so with the understanding that long term effects may not be fully understood at first. Alli was first introduced back in 2007, and immediately went into fierce competition with weight loss supplements. The latest news from the FDA that Alli may cause liver damage has many people using this drug, or considering this drug for their weight loss goals worried.
The FDA Investigation
The Food and Drug Administration of the United States keeps a surveillance list which details the drugs they are monitoring for potential health risks. Recently, the weight loss drug Alli has been added to this list for potentially causing liver damage in the people who use it. The FDA must take such possible risks seriously, as other drugs in the past have been shown to have serious side effects as well. Alli is available without a prescription, and holds the distinction of being the only over the counter weight loss pill available on the market today. All other weight loss drugs require a prescription. Should it turn out that Alli does cause liver damage, it will likely be pulled from the shelves across the country.
Does Alli cause Liver Damage?
Although the FDA (Food and Drug Administration) is investigating the possibility that Alli causes liver damage, a definitive answer is not yet available as to whether or not this is true. However, the mere that chance that it might cause liver damage is certain to deter many people from using it in the meantime. The fact that the FDA has launched this investigation listing Alli as a potentially harmful drug does indicate that there is a true potential risk of liver damage and other health issues when it comes to using Alli. Should it turn out that Alli is, indeed, damaging to the liver then this over the counter drug will join the ranks of many other weight loss drugs that have since been banned.
Alli Alternatives
People who currently take Alli and purchase it on a regular basis are likely to view the news about its potential for causing liver damage as quite shocking. Most likely, the majority of people currently using it will be looking for alternatives. In such cases, Acai Balance is an excellent alternative to Alli and poses absolutely no risk of liver damage in people who use it. This all natural supplement uses the powerful antioxidants found in the acai berry to naturally rev up a person's metabolism and help them lose weight. Since Acai Balance doesn't pose a risk of liver damage, it is safe for use by everyone and is a quality alternative to Alli.
Excellent
Very Good
Good
Fair
Poor
Top Fat Burners
Rank
Price
Product
Energy Level
Weight Loss
Total Score / Learn More
1

$49.99

10.00
Learn More
2

$29.95

10.00
Learn More
3

$49.95

9.75
Learn More
4

$49.95

9.75
Learn More
5

$49.95

9.5
Learn More
#1 Weight Loss Recommendation
Burn Fat & Lose Inches Off Your Waist Now
Keto XS is the keto diet pill you need to take your weight loss to the next level. You'll have tons of energy, the fat will melt away from your waistline, and you will feel mentally sharper than you would on a typical calorie restriction diet. Keto XS fuels your body with pure fat-derived ketones to help your body learn how to burn fat for fuel and develop a leaner, better looking physique!