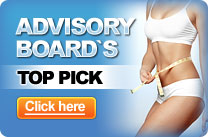 Total Body Cleanse

Review
Rated:
5.95

out of

10


by

FastWeightLoss.com
This Total Body Cleanse review examines the ingredients of the product, the side effects, and the customer service of the manufacturer/distributor. We found several limiting factors that did not pass our scrutiny.
Total Body Cleanse Ingredients
Renew Life claims that the Total Body Cleanse ingredients are all organic. However, a New York Daily News Article shows us that organic does not necessarily mean good. Total Body Cleanse contains:
Burdock - a diuretic. Diuretics and Laxatives do not equal colon cleansing.
Dandelion - another diuretic which can lead to dangerous loss of fluids.
Garlic - has many uses, but colon cleansing is not among them.
Milk Thistle - The U.S. Dept. of Health says there are no benefits.
Blessed Thistle - may aid in upper digestion, but not in the lower colon.
Echinacea - has no colon cleansing properties.
Fenugreek Seed - usually used for groin pain.
Kelp - a good food source, but does not cleanse the colon.
Mullein Leaf - good for coughs.
Nettle Leaf - yet another diuretic.
Oat Straw - fights panic attacks.
Oregano - a so-so antioxidant.
Parsley - a common garnish.
Turmeric Root - currently being studied as a cure, none of which are for colon cleansing.
Yellow Dock Root - a laxative riddled with side effects
A blend of Fiber and Bran
Marshmallow Root - used to treat mouth ulcers
Slippery Elm - The only ingredient that can be effect for colon cleansing if combined with ingredients not present in Total Body Cleanse.
Total Body Cleanse Side Effects
Dehydration - the amount of diuretics in Total Body Cleanse can cause severe water loss.
Halitosis and pungent sweating - bad breath and strong-smelling sweat.
Asthma attacks - some ingredients restrict breathing.
Nausea and dizziness - is reported by some users.
Kidney Inflammation - enlarged kidneys are a serious problem.
Kidney Stones - Parsley has been shown to cause kidney stones.
Intestinal irritation - from yellow dock.
Gas - yellow dock.
Cramping - yellow dock again.
Stomach Pain - yellow dock.
Buy Total Body Cleanse
Total Body Cleanse is available for sale online by Renew Life. The product is a 3-part, 14-day kit, but our tests have seldom found a colon cleansing solution that works faster than 21 days. Often 30 days or longer are needed for effective cleaning. Total Body Cleanse Sells for $34.99 and they offer no free trial and there is no advertised money-back guarantee. Customers claim that they went to the bathroom a lot, but little else.
Does Total Body Cleanse Work?
Total Body Cleanse is one of the most unusual products we have reviewed. Total Body Cleanse contains too many ingredients and only one has any kind of colon cleansing ability. All Total Body Cleanse can provide is a lot of adverse side effects and a dent in your wallet. Even the organic label cannot save Renew Life's product. This is no reason to worry because we have reviewed several other colon cleanse products and can recommend one that we have found to be the most effective.
Excellent
Very Good
Good
Fair
Poor
Top Colon Cleansers
Rank
Product
Photo
Effectiveness
Safety
Total Score / Learn More

1

Core Cleanse
9.50
Learn More

2

Bowtrol
8.75
Learn More

3

Dual Action Cleanse
7.75
Learn More
#1 Weight Loss Recommendation
Burn Fat & Lose Inches Off Your Waist Now
Keto XS is the keto diet pill you need to take your weight loss to the next level. You'll have tons of energy, the fat will melt away from your waistline, and you will feel mentally sharper than you would on a typical calorie restriction diet. Keto XS fuels your body with pure fat-derived ketones to help your body learn how to burn fat for fuel and develop a leaner, better looking physique!