Pilates For Weight Loss
One of the newest fads for weight loss, Pilates programs and videos promise the world when it comes to losing weight, sculpted bodies, and lean muscle growth. For some, the Pilates holds very little meaning, or at most represents an esoteric exercising format. To those people, some companies present the exercise regimen as the Holy Grail of weight loss, health, and exercise.
What is Pilates?
Pilates, named after Joseph Pilates who developed the system of exercise, is a program consisting of exercises and stretches designed to strengthen the abdominal core. The system uses focused workouts with graduate levels for beginners, intermediate, and advanced practitioners. These exercises focus on the abdominal area to increase lean muscle mass, tone, harden, and straighten the body core.
Can Pilates help you lose weight?
Scientific evidence confirms that pilates, like any other physical exertion, burns calories. In fact, for an average adult weighing 165 lbs pilates burns roughly 276 calories during an hour long work out or as much as 480 calories in an average advanced workout. These numbers may not seem extraordinarily high for those familiar with caloric intake figures which often reach two or three thousand. Such an observation would be entirely correct.
As an exercise regimen, pilates did not the most efficient way to burn fat, although it does offer undeniable fringe benefits for the weight loss enthusiast. However, losing weight with pilates is far from impossible. Losing weight with Pilates starts by following simple math. Of all the calories gained through food, more of them have to be used up in order to effectively burn fat; otherwise, no weight loss can happen.
How to Start Losing Weight with Pilates
To get involved in Pilates, first decide whether to be home or gym based. Most community gyms offer Pilates classes, due to the systems recent popularity. In fact, instructor-led classes and Pilates groups are not uncommon. On the other hand, those seeking weight may be embarrassed or uncomfortable in a gym environment. That's why numerous videos and take home programs present Pilates in a simple to use format. All you need is an exercising outfit, although many choose to use an exercise mat to improve overall comfort while exercising.
Other Weight Loss Exercises
Of course, Pilates isn't the only option for exercise. For some, other choices may seem more affordable, enjoyable, or effective. Options include regular aerobic exercise like running, membership in a gym, home exercise equipment, or yoga.
All of these options have their own benefits, costs, and drawbacks. Running, for example, is essentially free, but many find running boring or don't feel comfortable running through their neighborhood during their available hours. Likewise, home exercise systems grant privacy and some of the most efficient weight loss exercises, but the equipment itself can be very expensive.
A membership in a local gym can be difficult to take advantage of, comes with its own costs, and makes some feel that they are under the scrutiny of other gym goers, although the local gym undoubtedly offers the widest range of programs and benefits of peer support and/or personal trainers. Yoga offers the drawback of choosing a type that will actually be rigorous enough to burn fat, since most forms emphasize stretching and relaxation.
Whatever the choice, any increase in activity over the norm will increase the chance of actually losing weight, and can't help but make you healthier.
Excellent
Very Good
Good
Fair
Poor
Top Fat Burners
Rank
Price
Product
Energy Level
Weight Loss
Total Score / Learn More
1

$49.95

10.00
Learn More
2

$49.95

9.75
Learn More
3

$49.95

9.75
Learn More
4

$49.95

8.75
Learn More
#1 Weight Loss Recommendation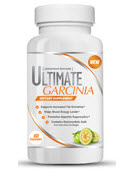 Burn Fat & Lose Inches Off Your Waist Now
Ultimate Garcinia harnesses the natural fat blocking potential of the garcinia cambogia fruit to accelerate your weight loss. Garcinia cambogia also suppresses your appetite, preventing food cravings and overeating. Ultimate Garcinia combines the power of garcinia cambogia with the fat burning power of chromium to maximize your weight loss. Check out our review to learn more about what this powerful multi-action fat blocker can do for you.