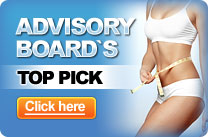 Exercise and Fitness Ball Weight Loss
In the realm of fitness and weight loss exercises, the exercise ball has become quite popular due to the range of exercises possible, the low cost of an exercise ball, and because anyone can do a set of exercises regardless of age or health. Physical therapists had used exercise balls, or fitness balls as they are often called, for many years before the popularity of the exercise device began to grow among the general public. Now, many recognize the value of exercise balls for training the core muscles to improve posture and reduce the chance of injury during strenuous activity.
Exercise balls basics
Exercise and fitness balls, by any other name, are still just balls! Granted, exercise balls are developed with the ability to support a grown man in mind, some even supporting up to 600 pounds, but they still do all the things that normal balls do, just like a beach ball. Since they support so much weight, a fitness ball makes it possible for even the morbidly obese or injured to do simple workouts to aid in weight loss and recovery. Exercise balls also feature durable construction to reduce or eliminate the possibility of it simply popping – so don't worry about that! A good exercise ball can provide hours of fun for kids and years of aid for those looking to lose weight.
Exercise ball workouts
Exercising on an exercise ball can be as simple as sitting on it. An exercise ball works by creating instability which your body copes with by contracting the core muscles to you upright and maintain a stable center of gravity. This happens naturally even if the exercise ball does nothing but the hold you off the ground during your favorite movie. On the other hand, simple exercises such as lying prone on the ball with your feet firmly planted on the ground and ball beneath your shoulder blades helps to exercise those core muscles a bit more. For added intensity, dip your butt close to the ground and raise it back to the horizontal. This exercise is great for the butt muscles. There are scores of exercise ball exercises just as simple as these or as complex as holding your torso up over the ball with your elbow can help with everything from spine injuries to muscle training.
Maximizing weight loss with an exercise ball
Like the experts keep on saying, the key to weight loss is exercise and proper diet. An exercise ball makes a great exercise tool, but won't replace a proper diet, if weight loss is the goal. In fact, a good supplement to go along with a good diet and exercise often makes the difference between a motivated and successful dieter and a failed attempt to get in shape. Numerous supplements offer amazing benefits for the motivation and success of weight loss aspirants.
Two plants in particular, natural weight loss supplements hoodia gordonii and acai, have recently earned the spotlight. Acai berry has been called the newest super food because it holds tons of vitamins, minerals, and amino acids that boost energy and help burn fat. Likewise, hoodia gordonii is an all natural supplement that helps delay cravings for often unhealthy food that otherwise gnaw at a dieter's determination to lose weight. Best of all, both of these substances come directly from nature and have been used by indigenous tribes for years before the world at large took notice. Add a diet supplement and exercise routine to feel more energetic, see greater weight loss, and maintain motivation to make a change into a lifestyle.
Excellent
Very Good
Good
Fair
Poor
Top Fat Burners
Rank
Price
Product
Energy Level
Weight Loss
Total Score / Learn More
1

$49.99

10.00
Learn More
2

$29.95

10.00
Learn More
3

$49.95

9.75
Learn More
4

$49.95

9.75
Learn More
5

$49.95

9.5
Learn More
#1 Weight Loss Recommendation
Burn Fat & Lose Inches Off Your Waist Now
Keto XS is the keto diet pill you need to take your weight loss to the next level. You'll have tons of energy, the fat will melt away from your waistline, and you will feel mentally sharper than you would on a typical calorie restriction diet. Keto XS fuels your body with pure fat-derived ketones to help your body learn how to burn fat for fuel and develop a leaner, better looking physique!