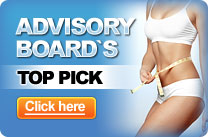 Do Low Carb Diets Work?
Low carb diets work using the logic that when the body looks for energy, it goes first to the carbohydrates, rather than straight to the fat. By limiting or eliminating the intake of carbohydrates, dieticians reason that more fat will be burned as the body will have no other choice given the lack of carbs. While there is some justification for this line of thought, the reasoning fails to take into account many truths of the human body.
The low carb diet
A low carb diet is a diet which is low in carbohydrates. Carbohydrates consist mostly of breads and grains like rice, wheat, oatmeal, and anything made from them. Much of our food includes carbohydrates from the breakfast muffins to the flour tortillas on burritos. Eliminating all carbs from a diet can be extremely difficult on one's own since carbohydrates hide out in unlikely places, like the processed sugars in candy bars and deserts. On the other hand, a number of programs offer diet and menu guides to help the wanna-be carb dieter avoid the unsightly things.
High protein, low carb diet plans
In general, low carb diets focus on the other building block of energy, protein. That means that for breakfast, a low carb diet might call for a pair of eggs, two slices of bacon, and some juice. Anyone familiar with the idea of counting fat grams or calories will be appalled by the continuous diets suggested which include almost all varieties of meat, but cut out some vegetables and many fruits.
Weight loss on a low carb diet
Low carb diets promise weight loss of up to 20 pounds in a single month, although the respectable programs avoid such sensational numbers. In reality, no diet can safely offer permanent loss of more than a few pounds a month to the average individual. Most diet programs will cite the exceptions to the norm who lost 50 or 100 pounds, but those are the exceptions. Low carb diets will not force the body to burn fat, since the body can also use protein for energy. During intense exercise, the body can't burn fat, no matter how much it would like to, because the process requires a minimum amount of oxygen that is not available when a person begins breathing hard.
Side effects of a low carb diet
Some of the side effects of a low carb diet are no cake on birthdays, no pie for Christmas, and no rolls at dinner. If those don't sound like physical maladies, they aren't. The main problem for most people when attempting a carb-less diet comes back to just staying on the diet. Any diet, no matter how effective, works over a period of time, often a long period of time, to create permanent healthy weight loss. This translates into lifestyle change that most low carb diets don't offer. The average low carb diet presents a veritable crash course regimen meant to be conducted over a relatively short period of time.
Alternatives to low carb diets
Rather than bouncing on and off of low carb diets, a safer and more long term approach of a healthy diet and regular exercise will net greater results in the long term. For those who suffer cravings or have a hard time making it to the next meal, an appetite suppressant might be in order. Hoodia Gordonii is one of the newest finds in herbal medicine. Hoodia Gordonii fights hunger pangs by making the body feel full, reducing cravings to eat. People taking Hoodia Gordonii feel fuller, longer, so they eat less and shed pounds. Many people who have used hoodia to curve their appetite agree, hoodia is a great natural alternative to low carb diets.
Excellent
Very Good
Good
Fair
Poor
Top Fat Burners
Rank
Price
Product
Energy Level
Weight Loss
Total Score / Learn More
1

$49.95

10.00
Learn More
2

$49.95

9.75
Learn More
3

$49.95

9.75
Learn More
4

$49.95

8.75
Learn More
#1 Weight Loss Recommendation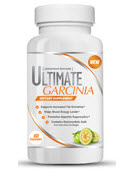 Burn Fat & Lose Inches Off Your Waist Now
Ultimate Garcinia harnesses the natural fat blocking potential of the garcinia cambogia fruit to accelerate your weight loss. Garcinia cambogia also suppresses your appetite, preventing food cravings and overeating. Ultimate Garcinia combines the power of garcinia cambogia with the fat burning power of chromium to maximize your weight loss. Check out our review to learn more about what this powerful multi-action fat blocker can do for you.