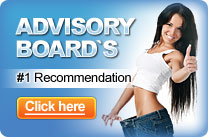 The Atkins Diet
Among the most popular of diets, the Atkins Diet has attracted the attention of celebrities and doctors. The Atkins Diet promises extensive weight loss by following their simple menus which cut out carbohydrates to maximize weight loss. The Atkins Diet continues to gain popularity today, becoming a serious rival for other food management programs like Weight Watchers and Jenny Craig.
What is the Atkins Diet?
The menus the Atkins Diet offers focus on a couple of key principles. First, they allow the person to eat much of the normal food, but focus on cutting out so called 'bad carbs.' The Atkins Diet food list covers everything from chocolate desserts to steak to celery sticks, but all these food choices take note of excess processed sugars and starches which translate into bad carbohydrates and therefore excess pounds.
What can you eat on the Atkins Diet?
Atkins offers planned menus for the beginner and hundreds of recipes for those would like to begin putting together their own menus. The Atkins Diet uses a number of different phases, depending on what state a person's body is in. The first step for most people aiming for weight loss is the induction phase. Below is a week of menu items as presented on the Atkins website for those in the induction phase:
Southwestern Omelet
Cheese Baked Eggs
Smoked Salmon Frittata
Atkins Advantage Shake - Milk Chocolate Delight
Cucumber Salad
Salt and Peppered Sliced Tomato
Caesar Salad with Poached Salmon
Thai Coconut Soup
Dubliner Cheese Tart
Atkins Advantage Bar - Chocolate Chip Granola
Sugar Free Jell-O Cup
2% String Cheese
Chicken with Rosemary Roasted Vegetables
Garlic Lime Bluefish with Tomato Salad
Roasted Pork Tenderloin with Broccoli
These dishes represent three meals a day and two snacks for five days, but the Atkins Diet offers many more options. The Atkins food list includes a host of vegetables as well. A small sampling follows:
Okra
Olives green
Olives black
Onion
Pumpkin
Rhubarb
Sauerkraut
Peas
Spaghetti squash
Spinach
Summer squash
Tomato
Turnips
Water chestnuts
Zucchini
Most importantly, the Atkins Diet food list encourages dieters to eat three full meals and two snacks every day, from that point of view, the Atkins Diet really fits the definition of a healthy diet.
Does Atkins work?
Does a healthy diet work to help reduce or maintain weight? Yes, so Atkins works as well as any healthy diet, and like any such diet, the Atkins Diet could work better with exercise and a supplement. In fact, the Atkins Diet page suggests using exercise and a supplement to encourage more effective weight loss. Using an herbal supplement like Acai Berry or Hoodia Gordonii will improve weight loss while at the same time boosting energy and helping to keep the dieter motivated.
Acai berry contains as many vitamins as a multivitamin along with many of the building blocks of life like proteins and amino acids. It gives an energy boost too, which will help users make the most of their exercise sessions. Hoodia Gordonii works to prevent hunger pangs and keep the user feeling full to prevent unnecessary cravings. Using either one of these herbal supplements, in combination with the Atkins Diet, can help you reach your weight loss goals.
#1 Weight Loss Recommendation
Burn Fat & Lose Inches Off Your Waist Now
Keto XS is the keto diet pill you need to take your weight loss to the next level. You'll have tons of energy, the fat will melt away from your waistline, and you will feel mentally sharper than you would on a typical calorie restriction diet. Keto XS fuels your body with pure fat-derived ketones to help your body learn how to burn fat for fuel and develop a leaner, better looking physique!