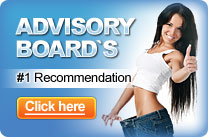 Jenny Craig vs. Nutrisystem: Which Diet Program Takes the Cake?
Jenny Craig vs. Nutrisystem - both are two of the biggest names in weight loss programs. Chances are, if you've heard of one, you've heard of the other as well. The Jenny Craig vs. Nutrisystem battle has been going on for a while, and actually has a long history--although Nutrisystem has actually been around longer. These days, their methods have diverged slightly, although they still find themselves competing for the same customers.
Weight loss programs
When it comes to the Jenny Craig vs. Nutrisystem debate, knowing what each program entails may influence your decision to become involved with either one. Jenny Craig essentially functions by requiring accountability of the dieter. They accomplish this through weekly meetings with a scale and dietitian. On the other hand, Nutrisystem basically mails food to the customer and leaves it up to the customer to stick to the diet. In both programs, the largest cost to consider is the food.
Jenny Craig
Jenny Craig advertises a weight loss program of 20 pounds for 20 dollars, plus the cost of food. Those five little words tend to make light of the fact that food often costs more than $100 per week on the Jenny Craig diet. In the Jenny Craig vs. Nutrisystem battle, anyone who wants to stay with Jenny Craig after the first 10 weeks will be required to spend about $200 to $300 to get a diet plan membership. On the other hand, some people do lose weight on the Jenny Craig diet, although it tends to depend on how long a person can continue shelling out the big bucks.
Nutrisystem
Nutrisystem offers a very different kind of plan. Rather than weekly checkups, they simply ship a month's worth of food to the customer. This can cost up to $300 a month for food, which although not cheap, does beat Jenny Craig handily. On the other hand, when it comes to Jenny Craig vs. Nutrisystem, the accountability provided by the Jenny Craig program isn't present, leaving it up to the dieter to follow a menu. There aren't any memberships or fees, either though. Which means that the price of food is the only price. Paying for what you eat doesn't seem so unreasonable until you start considering the food either of these programs hand out.
Which diet program is better?
What one really wants to know about Jenny Craig vs. Nutrisystem is, which program is better. The food these programs both have to offer is preprocessed, prepackaged, high sodium food. Jenny Craig's isn't frozen, at least, but Nutrisystem food has a lot in common with fast food, except that it has fewer calories and less fat. However, on the other hand of the Jenny Craig vs. Nutrisystem debate, people have actually been proven to lose weight using both systems. Both programs do the planning for you on menus. Still, both programs are costly, although Nutrisystem less so than Jenny Craig, and both programs ultimately leave it to the dieter to stick to the diet, which is the same as if the dieter had embarked on a personal diet, rather than paying somebody to diet for them.
Best weight loss program
The best weight loss programs include a healthy diet, exercise, and appropriate dietary supplements or weight loss supplements. In reality, that's all that Jenny Craig or Nutrisystem really offer, although they use buzz words and hype to make it sound like they're offering something different. Rather than paying a program, create a healthy diet for yourself, begin exercising regularly, and start using a weight loss supplement. Jenny Craig vs. Nutrisystem? In the end your pocket book will thank you for not choosing a side - but rather choosing a healthy diet and natural weight loss supplement.
Excellent
Very Good
Good
Fair
Poor
Top Fat Burners
Rank
Price
Product
Energy Level
Weight Loss
Total Score / Learn More
1

$49.95

10.00
Learn More
2

$49.95

9.75
Learn More
3

$49.95

9.75
Learn More
4

$49.95

8.75
Learn More
#1 Weight Loss Recommendation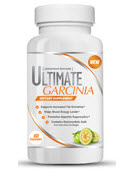 Burn Fat & Lose Inches Off Your Waist Now
Ultimate Garcinia harnesses the natural fat blocking potential of the garcinia cambogia fruit to accelerate your weight loss. Garcinia cambogia also suppresses your appetite, preventing food cravings and overeating. Ultimate Garcinia combines the power of garcinia cambogia with the fat burning power of chromium to maximize your weight loss. Check out our review to learn more about what this powerful multi-action fat blocker can do for you.