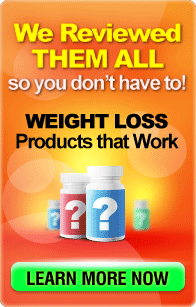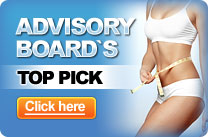 The Keys to Losing Weight and Keeping It Off
Every year, millions of Americans try to lose weight. They try all different types of diets, but when all is said and done, the vast majority (over 90%) fail. Dieting is tough. Losing weight is hard, and keeping it off is even harder.
"Feeling unable to lose unwanted weight is truly tragic," remarks Dr. Gary Grossman, a wellness coach who is committed to helping people lose weight and keep if off. He goes on to explain that every person who wants to lose weight should be able to, but it doesn't happen because they "can't get through the weight loss process."
Dr. Grossman suggests that there are 6 tricks to losing weight and keeping it off. He believes that anyone who knows and implements these tactics can achieve their weight loss goals and enjoy a "happier and healthier self image."
So, what are Dr. Grossman's 6 tips for losing weight?
First, he encourages everyone to be informed consumers. He says that too many weight loss pills are gimmicks that produce short-term results at most. He tells consumers that if the offer seems way too good to be true, it probably is. However, not all diet products are bad. It's all about educating yourself by reading diet pill reviews and understanding the science behind these products.
The second tip for losing weight is to be honest and accountable to yourself. You need to take responsibility for "what you eat, how you exercises, and how you relieve stress," Dr. Grossman explains. Take an honest look at your habits, and come up with a plan for shedding those negative behaviors. It all starts with being honest with yourself.
Dr. Grossman's third weight loss tip is to lose weight without making yourself miserable. He shatters the notion that dieting has to be torture, encouraging people to have fun while losing weight.
For his fourth tip, Dr. Grossman says to set your own personal weight loss goals. Too many diet plans have preset targets that aren't customized to the individual. Setting your own goals keeps you motivated and happy.
Dr. Grossman also encourages everyone to avoid crash and burn diets. While it is possible to lose weight fast, many crash and burn diets are simply unsustainable, and that's why a lot of people end up putting the weight back on when they finish their diet.
Finally, Dr. Grossman says to not blame fast food for your problems. It's all about accepting responsibility, understanding why fast food is so appealing, and educating yourself on healthy alternatives to fast food. As he says, "I never met a super-sized anything that ate me." Well put, Dr. Grossman.
Take the first step to losing weight by educating yourself. Read our diet pill reviews today.
#1 Weight Loss Recommendation
Burn Fat & Lose Inches Off Your Waist Now
Keto XS is the keto diet pill you need to take your weight loss to the next level. You'll have tons of energy, the fat will melt away from your waistline, and you will feel mentally sharper than you would on a typical calorie restriction diet. Keto XS fuels your body with pure fat-derived ketones to help your body learn how to burn fat for fuel and develop a leaner, better looking physique!