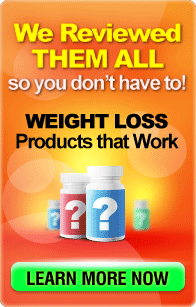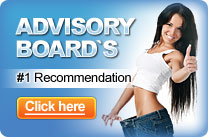 How to Lose Love Handles
They call 'em love handles, but they're anything except lovely. Those tenacious rolls of fat on your midsection are the butt of jokes on sitcoms and greeting cards, but if you've got them, it's not quite so funny. As unsightly as they are, though, the more important thing about love handles is they're a real threat to good health and longevity. Numerous studies have found a correlation between excess fat near the abdomen and heart disease and death. Consider, for example, the health risks for women with waists larger than 35 inches and men whose exceed 40 inches. That added fat greatly increases the risk of diabetes and heart disease as compared to people with smaller waistlines, even if that second group has more body fat overall. In other words, the location of love handle fat makes it a particular health risk.
Love Handles Workout
One way to reduce overall fat in the body is to burn calories through aerobic workout. There's an added benefit to this aside from ridding yourself of love handles: you'll achieve overall better health. The heart is a muscle, and it requires as much, perhaps more, exercise than the rest of your body. In addition, studies have found that regular aerobic exercise leads to the release of elevated levels of endorphins, compounds that can enhance a sense of well being. That endorphin "feedback" can keep you coming back to the workout gym, running track, swimming pool or wherever you get your heart pumping.
In part, love handles are the result of a sedentary lifestyle, and part of your effort to reduce them should be rethinking some simple activities in your life. Take the stairs instead of an elevator, even if it's for a few floors. Park a little farther from that store's front door. Set your watch to beep on the hour and then get up and move around. It all adds up.
Lose Love Handles Exercises
Some fitness experts advise specific exercises that target the abdomen. The basic exercise is simply referred to as "the crunch."
It's like a concentrated version of the old-fashioned sit-up, which has fallen out of favor because of the stress it can cause on the disks of the spine. With a crunch, you begin the same position as a sit-up, knees up and heels close to your buttocks. Then you flex your abdominal muscles as if you're trying to lift your torso off the floor but lift no more than your shoulders. Another exercise, leg flutters, actually target the lower back, but that area also needs to be strengthened as part of an overall love handles reduction regimen.
With flutters, you lie on your stomach, raise your feet and knees off the floor, and then kick your legs as though swimming.
Love Handles Diet
No amount of exercise alone, however, will fully address the problem of love handles. It's essential that you change your way of eating. Call it the love handles diet. This means eating meals that are high in fresh vegetables and fruits, meats low in fat - such as white meat from chicken and turkey - and carbohydrates from sources other than junk food. Forget the potato chips and cookies.
Diet supplements are a core part of any plan to reduce weight and those stubborn love handles. One effective supplement, Ultimate Garcinia, both blocks and burns fast while boosting your metabolism. Learn more.
Excellent
Very Good
Good
Fair
Poor
Top Fat Burners
Rank
Price
Product
Energy Level
Weight Loss
Total Score / Learn More
1

$49.99

10.00
Learn More
2

$29.95

10.00
Learn More
3

$49.95

9.75
Learn More
4

$49.95

9.75
Learn More
5

$49.95

9.5
Learn More
#1 Weight Loss Recommendation
Burn Fat & Lose Inches Off Your Waist Now
Keto XS is the keto diet pill you need to take your weight loss to the next level. You'll have tons of energy, the fat will melt away from your waistline, and you will feel mentally sharper than you would on a typical calorie restriction diet. Keto XS fuels your body with pure fat-derived ketones to help your body learn how to burn fat for fuel and develop a leaner, better looking physique!